Primary tabs
*LIVE WEBINAR: Managing Your Small Business Beyond the Pandemic: HR Updates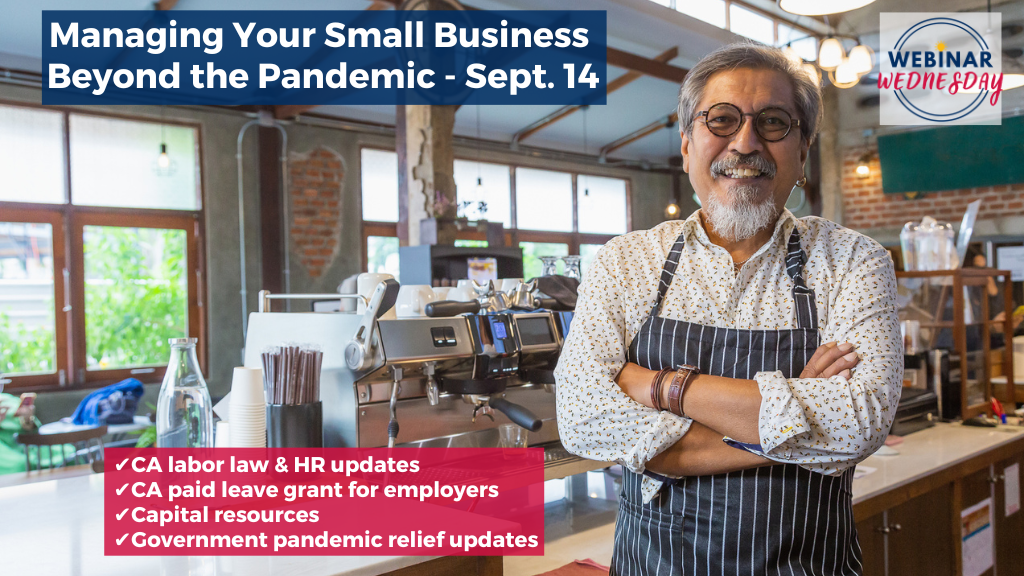 Wednesday, September 14, 2022 -

12:00pm

to

1:00pm
California's new fast food labor law and updates on a variety of employment-related bills are among topics of this week's free webinar presented by the Small Business Development Center at CSU Bakersfield. 
Host and SBDC director, Kelly Bearden will be joined by Celeste Young-Ramos, CEO of the Restaurant Success Center and manager, owner and advisor of restaurants and other businesses. Young-Ramos will talk about AB 257, California's new fast food labor law signed by the governor last week. She will also provide a variety of other human resources updates, plus details on the $2,000 per employee that employers can apply for through the California Paid Family Leave Grant.
Bearden will begin the webinar with information on capital funding, small business recovery opportunities, and other remaining available government relief programs. 
Questions from attendees will be taken during the live webinar. 
This marks the 131st in the weekly "Webinar Wednesday" series that provides reopening and current pandemic relief updates on available federal, state, and local funding options, tax credit programs, employee programs, and other opportunities helpful to employers and business owners.  
The SBDC provides free one-on-one consulting to help small business owners. New and existing businesses can sign up for assistance by clicking here!